Par Kathryn Kopchik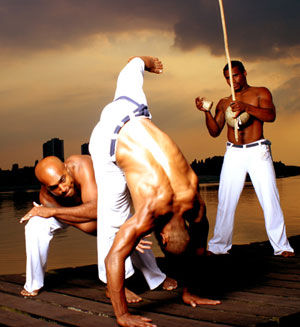 LEWISBURG, Pa. — La spécialiste en sciences sociales Patricia de Santana Pinho présentera un exposé intitulé "African-American Roots Tourism in Brazil: Encounters in Sameness, Difference and Inequality," (Le tourisme des racines Africain Américain au Brésil : Rencontres dans la similitude, Différence et Inégalité ) ce jeudi 5 avril à 17 heures au Forum du Centre Elaine Langone de l'Université Bucknell.
La conférence qui est gratuite et ouverte au public est l'événement final de la série de colloques en sciences sociales "Shades of Black and Brown: Afro-Latino/a Interactions."
"Conscients de leur pouvoir en tant que citoyens américains et de consommateurs aisés, 'les touristes des racines' Africains-Américains au Brésil utilisent activement leur identité nationale de même que leur pouvoir d'achat au profit des Afrobrésiliens " affirme Pinho.
Selon Pinho, les touristes ont commencé à demander que de plus en plus d'afrobrésiliens profitent des dollars du tourisme en exigeant que les guides touristiques soient des noirs et en faisant du lobby pour l'embauche d'employés noirs dans les hotels à des postes de gestion et à la réception.
Pinho soutient que, si ce lobbying est bien intentionné et a commencé à porter des fruits, il est fréquemment accompagné d'un discours qui établit le rôle de leaders que les africains-américains devraient jouer dans les progrès des afrobrésiliens.
"Donc, les efforts de solidarité et de coopération envers ceux que l'on considère comme étant 'des semblables' n'élimine pas nécessairement les processus de hiérarchisation, particulièrement lorsque les relations entre le touristes et le guide sont imprégnées de la notion de l'autorité occidentale," dit-elle.
Au cours de sa visite à Bucknell, Pinho elle fera également un exposé autour d'un déjeûner le 6 avril qui mettra l'accent sur les travailleurs domestiques au Brésil .
Née au Brésil, Pinho est professeure de sciences sociales au département des études Latino d'Amérique Latine, des Caraïbes et des États-Unis au SUNY Albany. Elle fut également chercheure postdoctorale de l'Université Yale et bénéficiaire de la Bourse de Receherche Postdoctorale Mellon au Département des Black Studies du Amherst College. Elle est titulaire d'un Baccalauréat(Licence) et d'une Maitrise en Sociologie et d'un Doctorat en Sciences Sociales de l'Université d'État de Campinas à São Paulo.
Son livre Mama Africa: Reinventing Blackness in Bahia (Duke University Press, 2010-) trace les processus par lequels l'Afrique a été imaginée et réinventée par les groupes culturels Afrobahianais. Mama Africa est une édition révisée et élargie de Reinvenções da África na Bahia (Editora Annablume, 2004), qui a reçu un award d'honneur du Prix LASA Ibéroaméricain "pour le le livre remarquable sur l'Amérique Latine dans les sciences sociales et les Humanités en Espagnol ou en Portugais" en 2006.
Organisée en reconnaissance de la déclaration de l'année 2011 comme Année Internationale des Afrodescendants par l'ONU, la série est parrainée par le Provost's Office; le Center for the Study of Race, Ethnicity, and Gender; l'Office of the President; les départements de sociologie et d'anthropologie, de science politique et d'économie et du University Lectureship Committee.