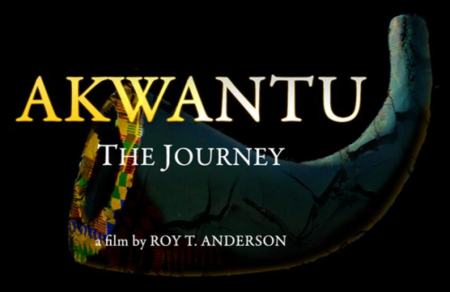 Dans une célébration appropriée pour la saison des fêtes, la doublure jamaïcaine Roy T. Anderson qui est installé à Hollywood a permis aux médias de faire une brève incursion dans l'histoire avec le visionnage afrocentrique en avant-première de son film à paraitre Akwantu, qui raconte l'histoire des Marrons jamaïquains.

L'ambiance pour le lancement de vendredi dernier avait été mise par le son des tambours, les abengs et les femmes qui dansaient.
L'écho de l'abeng à l'intérieur de la salle de conférence de l'Institute of Jamaica sur East Street à Kingston était merveilleux. Financé, raconté et réalisé par Anderson, Akwantu – The Journey amène les spectateurs dans un voyage dans l'histoire des marrons, de l'Afrique et de la Jamaïque.

Le directeur exécutif de l'Institut de la Jamaïque, Vivian Crawford, a noté la pertinence du film durant la période de Noël.

Selon Crawford, c'est une saison pour célébrer les ancêtres.

Sneak Peek


Un abeng
Une version courte du film a été montrée aux hommes et femmes des médias, qui en voulaient plus à la fin.

Le publiciste Paul H. Williams, au nom d'Akwantu, a déclaré qu'il était honoré de représenter un mouvement impliquant la célébration de la riche culture de la Jamaïque.

Il a par la suite invité le colonel Frank Lumsden, qui a parlé au nom de la communauté Marronne. Le Colonel Lumsden a déclaré que les réalisateurs avaient fait la promesse de documenter l'histoire des Marrons.

Il a ajouté qu'il appréciait le travail d'Anderson, car il a montré une passion authentique.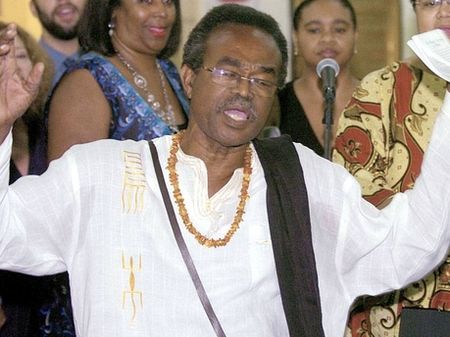 "C'est un moment extraordinaire pour nous .... Il y a tellement d'histoire en jeu .... Ce film aura la même pertinence que Young Warriors, et les gens de partout l'apprécieront ", indique-t-il.

Le Professeur Verene Shepherd de l'Université des Indes occidentales, Mona, a également fait allusion à la saison.

Selon Shepherd, durant la période de Noël, les Jamaïcains devraient prendre un certain temps pour se souvenir des ancêtres qui sont morts pour la liberté.

Traduit de l'Anglais par Guy Everard Mbarga http://guyzoducamer.afrikblog.com/