Par Lee Hernandez 
L'actrice panaméenne Melissa De Soussa, mieux connue pour son rôle de la contrôlante Shelby dans la comédie romantique The Best Man (1999) a révélé en exclusivité à Latina.com qu'elle est en négociations pour jouer dans la suite à la com-rom. "On parle de faire une suite à The Best Man!", a révélé De Soussa . " Je suis impatiente de le faire!"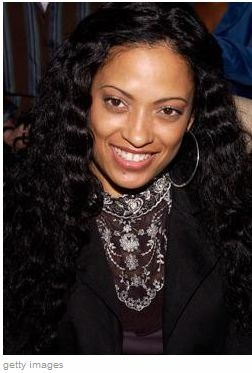 L'actrice de 43 ans affirme la suite lui demanderait de reprendre son rôle. "C'est exquis! J'ai hâte!" déclare De Soussa. Même si la plupart des fans voient Shelby comme un antagoniste, De Soussa affirme qu'elle ne considère pas le rôle de cette façon. " Je ne la vois pas comme la femme la plus terrible au monde", dit-elle en riant. "Mais ce que j'aime, c'est que les gens se souviennent le nom du personnage et quand ils m'approchent dans la rue, ils m'appellent Shelby." De Soussa ajoute que les hommes et les femmes ont des sentiments différents vis-à-vis du personnage. " Il y a des femmes qui viennent m'approchent et disent," Je t'aime, tu es exactement comme moi! " dit-elle. " Les gars me regardent du genre méfiant- ils me regardent et disent" voilà les problèmes qui arrivent ", car ils pensent que je suis comme Shelby," dit-elle.
De Sousa affirme que le fait d'avoir un rôle principal dans The Best Man comme seule Latina dans une distribution entièrement noire a fait qu'elle soit cataloguée dans des rôles pour Noirs à Hollywood. " Parce que j'étais impliqué dans The Best Man et je ne jouais pas le rôle d'une Latina- un peu comme Zoe Saldana a joué une fille noire dans Guess Who - ce qui arrivait en quelque sorte à cause de la couleur de ma peau", explique De Soussa. " On m'auditionnait toujours pour des rôles de noire. "
Mais De Soussa voulait également jouer des rôles de Latina, elle a donc parlé à son agent à l'époque. "J'ai dit à mon agent, 'vous savez quoi? Je suis Latina et je devrais me présenter pour des trucs pour lesquels Rosario [Dawson] se présente. Mon agent m'a répondu:' Vous jouez des rôles de noire,' et j'ai dit 'Bon, avez-vous regardé mon nom de famille?', indique Melissa en riant. "J'ai dû me battre pour le faire."
De Soussa va finalement réalisé son souhait! Elle jouera une Latina dans la nouvelle série de BET, Reed Between the Lines (qui débute à l'automne), et dit que le fait de représenter les afroLatinas à la télévision est important pour elle. "Il y a des gens qui viennent vers moi et me disent 'merci de représenter les Afrolatinas - et il m'est venu à l'esprit que cela a réellement un sens pour les gens qui me ressemblent", explique De Soussa. "Dès que je m'en suis rendue compte, j'ai eu l'impression que c'était ma mission de jouer de pareils rôles et de faire comprendre aux gens que tous les Latinos ne ressemblent pas à des blancs-nous ne sortons pas d'un unique moule", dit-elle.
De Soussa affirme qu'elle est heureuse de voir le succès des Afrolatinas à Hollywood, surtout en ce qui concerne de Zoe Saldana, avec laquelle est partage la vedette dans le film indie, Constellation (2005). "En fait, j'ai joué la sœur Zoé dans un film et je suis très fière d'elle", explique De Soussa. "Elle est belle et talentueuse - J'aurais simplement souhaité qu'il y ait plus [d'AfroLatinas]", dit-elle. "J'en veux plus, plus, plus et plus encore!"
Pourtant, De Soussa dit qu'il ya davantage d'opportunités pour les AfroLatinas qu'il n'y en a jamais eu. "Vous savez à Hollywood, c'est une affaire de cycles", explique-t-elle. "Quand Slumdog Millionaire est sorti, on a commencé à voir plus d'indiens dans les spectacles. Lorsque Rosie Perez avait la côte, on voulait auditionner toutes les Latinas. Donc, c'est une question de cycles. Mais je pense vraiment que les Latinos font leur marque et c'est beaucoup plus fréquent que ce ne l'était dans le passé ", dit-elle.
Traduit de l'Espagnol par Guy Everard Mbarga http://guyzoducamer.afrikblog.com
http://www.latina.com/entertainment/buzz/exclusive-melissa-de-soussa-afro-latinas-hollywood-all-latinos-dont-look-white