Gates parle de son nouveau projet dans cette interview tirée du site de PBS.
Traduit de l'Anglais par Guy Everard Mbarga http://guyzoducamer.afrikblog.com/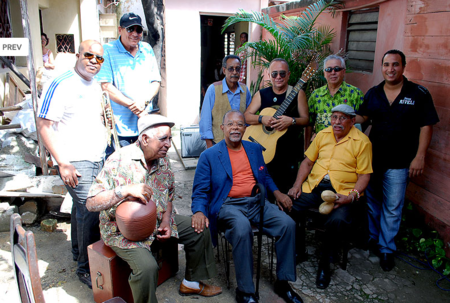 Tout d'abord, pourriez-vous nous en dire un peu plus sur ce projet?

Je l'ai conçu ce comme série documentaire en trois parties qui imitent les modèles du commerce triangulaire. Il y a eu une série sur l'Afrique intitulé Wonders of the African World en 1999. Et puis il y a eu une série sur l'Amérique Noire intitulée America Behind the Color Line en 2004. Et puis, la troisième partie du commerce triangulaire était, bien sûr, l'Amérique du Sud et les Caraïbes. Le commerce triangulaire concernait l'Afrique, l'Amérique du Sud, et la partie continentale des États-Unis et l'Europe. Telle en était ma conception. Je pense à cela depuis avant 1999. Mais les deux premières parties étaient plus faciles à faire financer. Tout le monde connait les Noirs d'Afrique, tout le monde connaît la communauté noire américaine. Mais, étonnamment, et c'est pourquoi la série est si importante, peu de gens savent à quel point l'Amérique du Sud est «noire». Donc, sur tout ce que j'ai fait, c'était la partie la plus difficile à faire financer et c'est l'une des plus enrichissantes, car elle est tellement contre-intuitif, elle est toute pleine de surprises. Et j'en suis vraiment très excité.

Et selon vous, pourquoi y a t-il un manque de connaissances sur les populations noires en Amérique latine?

Eh bien, chose incroyable, il y a eu 11,2 millions d'Africains que nous pouvons compter comme ayant survécus au Passage du Milieu et qui ont débarqué dans le Nouveau Monde, et de ces 11,2 millions d'euros, seulement 450.000 sont venus aux États-Unis. C'est incroyable. Tout le reste est allé au sud de Miami en quelque sorte. Le Brésil a reçu près de 5 millions d'Africains. Cela reflète en partie notre ignorance en tant qu'Américains qui ne savent pas grand chose sur le reste du monde. Mais c'est aussi en partie la responsabilité des pays d'Amérique du Sud eux-mêmes - dont chacun a connu une période de blanchissement. Dans la période de cent années entre 1872 et 1975, le Brésil a reçu 5.435.735 immigrants venus d'Europe et du Moyen-Orient et ce fut une politique consciente après 1850 visant à «blanchir» le Brésil qui est tellement un pays noir. Le Brésil est la deuxième nation noire au monde. Le Brésil possède la deuxième plus grande population noire - le noir étant défini comme les personnes d'ascendance africaine tel que nous le définissons dans ce pays. Ils viennent juste après le Nigéria. Mais personne ne le sait. Ce sont donc ces deux raisons, les pays qui eux-mêmes ont connu de longues périodes d'embarras à cause de l'ampleur de leur négritude et la deuxième, c'est notre propre ignorance. C'est la raison pour laquelle cette série est si importante. Elle vise à éduquer les Américains, les Européens et le reste du monde, mais il a également pour but d'éduquer les gens en Amérique du Sud. Et dans chacun de ces pays, il existe une campagne politique contre le racisme, les actions affirmatives, et pour leur droit à exister là où ce n'est pas le cas, dans les catégories de recensement. Par exemple, au Mexique et au Pérou, ils se battent pour le droit d'être identifié comme noirs. Comme en France, beaucoup de gens dans ces pays pensaient que si l'on met cette identité sociale dans le recensement, cela renforce le racisme. Mais le faire empêche aussi les gens de s'organiser autour de la race alors qu'ils sont victimes de discrimination raciale. C'est un paradoxe. Et c'est fascinant de voir ce qui est similaire et ce qui est dissemblable dans chacun de ces pays.


Pour l'émission Black In Latin America, vous avez visité Haïti, la République dominicaine, Cuba, le Brésil, le Mexique et le Pérou. Quels ont été les critères pour se concentrer sur ces six pays en particulier?

Eh bien, on devait choisir un pays qui reflète de manière assez spectaculaire l'histoire de la traite négrière. Les plus grands pays comptant les plus fortes populations noires sont le Brésil et le Venezuela. C'était donc une des catégories. Nous avons divisé l'ensemble des pays en catégories. On ne disposait que de quatre heures. On ne pouvait donc pas faire tous les pays des Caraïbes et d'Amérique du Sud. On devait ressortir des critères. Donc la première catégorie c'était la taille. Le Brésil est le plus grand pays d'Amérique du Sud et il est de langue portugaise, et il était par conséquent intéressant. Deuxièmement, on voulait faire quelque chose de représentatif pour la Caraïbe.

Haïti venait juste de vivre un tremblement de terre, et était beaucoup dans les nouvelles. Chaque soir pendant des mois je regardais Anderson Cooper parler du tremblement de terre. Mais jamais Anderson Cooper ou quelqu'un d'autre n'a parlé de l'histoire d'Haïti. Ils parlaient du vaudou comme s'il s'agissait de superstitions lunatiques plutôt que de l'une des plus anciennes religions du monde. La plupart des journalistes n'ont rien écris d'extraordinaire sur l'histoire la révolution. Et personne n'a parlé du fait qu'il s'agit de la partie ouest d'une île avec un autre pays, la République dominicaine, et que les deux pays ont créé leurs identités ensemble et en opposition l'un à l'autre. Alors, c'est comme Jacob et Esaü, le Yin et le Yang. Ils sont deux sur cette île, séparée par une rivière, et ce sont des pays très différents. L'un est espagnol, catholique et blanc, comme il aime à le dire. L'autre est africain, noir et adepte du Vaudou. Donc, nous allons commencer la diffusion de la série avec l'émission sur Haïti et la République dominicaine.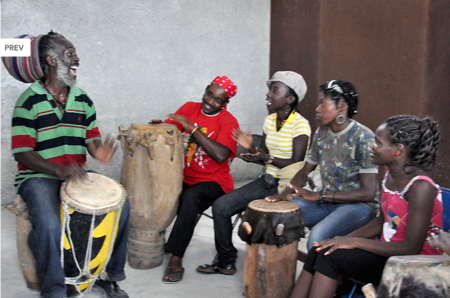 Cuba c'est un coup sûr. Tout le monde veut savoir ce qui se passe à Cuba. Et Fidel Castro, deux ans après sa révolution en 1959 a annoncé que le racisme avait été éliminé à Cuba. Et Cuba a reçu environ 800.000 esclaves - beaucoup plus que les États-Unis. Il y a donc une fascination à propos de Cuba: Notre plus proche voisin. C'est la ville jumelle de Miami. À quel point Cuba est-elle noire? Le racisme existe-t-il à Cuba? La révolution, qui a apporté de bons résultats en santé et en éducation pour les pauvres, a-t-elle éliminé le racisme? Ce sont les questions auxquelles nous répondons. On peut deviner la réponse puisque le titre de l'épisode c'est la prochaine révolution cubaine.

Et puis enfin, le Mexique et le Pérou. Si La Havane est la ville jumelle de Miami, le Mexique est notre pays jumeaux. Personne ne songe au Mexique et au Pérou comme des pays de noirs. Mais le Mexique et le Pérou ont reçu ensemble 700.000 Africains dans le cadre de la traite négrière. La côte d'Acapulco était une ville de noirs dans les années 1870. Et la côte de Veracruz, dans le golfe du Mexique et la Costa Chica, au sud d'Acapulco sont des terres de noirs traditionnels. Et la surprise : Barack Obama est-il le premier président noir dans le Nouveau Monde? Pas du tout. Ce fut Vicente Guerrero en 1829, un mulâtre, tout comme Barack Obama. Premier président du Mexique.

Tous ces pays ont des choses curieuses en rapport avec cette histoire cachée. La République dominicaine dit: "Nous sommes noirs derrière les oreilles." Et au Mexique, "il ya une grand-mère noire dans le placard." Ils savent que depuis des années, ils font des mariages interraciaux depuis longtemps. Mais si on faisait un test ADN de chaque mexicain, beaucoup d'entre eux auraient un peu de noir en eux.

La série révèle l'ampleur du rôle de l'histoire dans la formation du concept de race d'une nation. Même si chacun des pays que vous avez visités possède son histoire distincte, avez-vous trouvé quelques points communs entre ces six pays du point de vue de la race?

Oui, chaque pays, excepté Haïti est passé par une période de blanchissement, durant laquelle voulaient effacer ou enterrer ou faire fondre leurs racines noires. Chacun a donc connu une période de célébration de son patrimoine culturel, mais dans le cadre d'un mélange multiculturel et dans ce mélange multiculturel, la négritude est en quelque sorte diluée, mélangée. Ainsi, le Mexique, le Brésil voulaient que leur culture nationale soit "noirâtre" - vraiment brune, un beau mélange brun. Et finalement, j'ai découvert que, dans chacune de ces sociétés les gens qui se trouvent au plus bas sont ceux qui ont la peau la plus foncée et des traits physiques africains les plus marqués. En d'autres termes, la pauvreté dans chacun de ces pays a été socialement construite comme étant noire. La classe supérieure au Brésil est virtuellement totalement blanche, un petit groupe de noirs se trouve dans le haut de la classe moyenne. Et c'est vrai au Pérou, en République dominicaine. Évidemment, Haïti est une exception parce que c'est un pays de mulâtres et de Noirs, mais il ya eu une longue tension entre les mulâtres et les Noirs en Haïti. Donc, même Haïti a ses problèmes raciaux.

Selon vous, si vous avez visité d'autres pays en Amérique latine, auriez-vous perçu les mêmes points communs?

Oui. Encore une fois, ces pays sont représentatifs. Typique. Et je pense qu'ils caractérisent l'expérience d'ensemble. J'espère qu'on obtiendra les fonds pour faire une autre série.

En quoi selon vous, l'expérience raciale diffère-t- elle dans les pays d'Amérique Latine par rapport aux États-Unis?

Alors que nous avons des noirs et des blancs ou peut-être des noirs, des blancs, des mulâtres comme catégorie raciales traditionnelles en Amérique, le Brésil compte de 136 sortes de noirs. Le Mexique en compte 16. Haïti 98. Les catégories de couleurs sont une drogue en Amérique latine. Je trouve cela fascinant. C'est très difficile pour les Américains, en particulier les Afro-Américains de comprendre ou de compatir. Mais ce sont de vraies catégories. En Amérique, une goutte de sang d'un ancêtre noir fait de vous un noir. Au Brésil, c'est presque comme si une goutte de sang d'un ancêtre blanc vous rend blanc. La couleur et la race sont définies de manière remarquablement différente dans chacun de ces pays, plus proches les uns des autres qu'avec les États-Unis. Nous sommes le seul pays à avoir la règle de la goutte de sang. Le seul. Et c'est à cause du pourcentage de viol et de harcèlement sexuel des femmes noires par les hommes blancs pendant l'esclavage et les propriétaires blancs voulaient s'assurer que les enfants nés de ces liaisons demeurent leurs propriétés.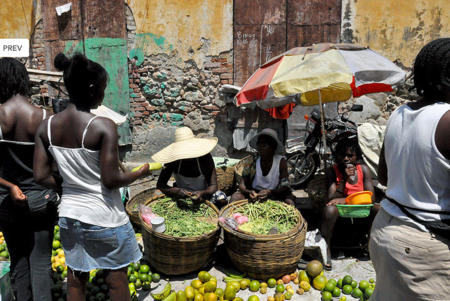 Et ce qui est étonnant, c'est qu'ils ont de la suite dans les idées. Je pense à la scène au Brésil où un groupe d'hommes a énuméré les différentes classifications raciales qui décrivent leur couleur de peau.

C'est comme s'ils avaient un outil à mesurer la couleur. "Oh lui il est Caboclo." J'ai bien rigolé. Ça été une scène brillante. Je l'ai organisé, j'ai dit à l'équipe de juste me suivre. Et nous avons marché dans le marché et je demandais aux gens de quelle couleur j'étais et on a eu beaucoup de réponses, et on choisi la meilleure. Mais le meilleur, c'est avec ces gars quand on met les mains dans le cercle. Et puis, ils ont tous dit "je suis noir, je suis noir", puis j'ai dit: "Non, vraiment, vous êtes de quelle race?" Et ils ont dit "Je suis Cabocla, il est Moreno." C'était génial.

Pouvez-vous évoquer quelques évènements au cours de la production de la série que vous avez trouvé particulièrement forts?

Eh bien, il y en a eu beaucoup. De découvrir que les gens en Amérique latine adoraient deux saints noirs depuis les années 1600. Ce fut étonnant. de découvrir que le premier Barack Obama du Nouveau Monde était un Mexicain, Vicente Guerrero. Apprendre que l'Armée d'Indépendance cubaine était composée de plus de 50% de noirs et que deux de ses leaders étaient des généraux noirs dont Antonio Maceo. Mais je pense que la personne la plus émouvante que j'ai rencontré c'est un prêtre catholique, le Père Glyn Jemmott qui travaille dans la Costa Chica au Sud d'Acapulco, sur le Pacifique dans la région la plus peuplée de noirs du Mexique. C'est un Trinidadien. Il est prêtre de paroisse depuis 25 ans. Et c'est un homme noir. Et son but est d'amener les gens au ciel. Et pour les aider à comprendre qu'ils sont noirs et que c'est une bonne chose. Et c'est un homme humble. Il le fait pour l'amour de Dieu et l'humanité. J'ai trouvé que c'était une expérience profondément spirituelle d'interagir avec lui.

Lequel de ces pays voulez-vous le plus revisiter et pour quelle raison?

Je les aime tous. C'est comme une mère et ses enfants. Je veux repartir dans chacun d'eux. Mais j'ai été particulièrement fasciné par Cuba. Cuba, c'est comme aller sur une toute autre planète. C'est tellement différent mais tellement semblable aux États-Unis, à Miami. C'est comme un double. C'est l'image dans le miroir. Et je ne doute pas, qu'une fois que Cuba sera devenue démocratique ce sera la destination touristique préférée des Américains. Les gens attendent tous la démocratie et le capitalisme pour venir et j'espère que cela se produira très bientôt. Je veux dire que je souhaite que Fidel Castro se réveille un jour et décide qu'il veut être le George Washington de son pays et qu'il institue la règle d'une personne, un vote, et qu'il ouvre le pays.

http://www.pbs.org/wnet/black-in-latin-america/featured/haiti-the-dominican-republic-an-island-divided-watch-full-episode/165/