Par DAVID CARR
Traduit de l'Anglais par Guy Everard Mbarga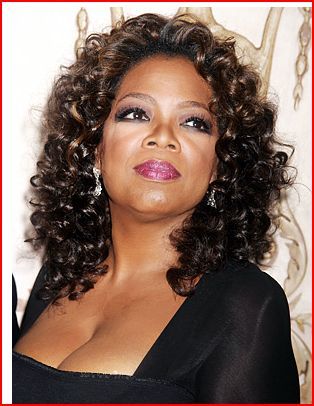 Lorsqu'on jette un regard sur le parcours de plusieurs décennies du talk show quotidien d'Oprah Winfrey — en tant que numéro 1 dans la plupart des cas — on est facilement impressionné par ce qu'elle a fait pour y parvenir. Mais sa longévité et son succès (Forbes estimait sa valeur nette à plus de $2,3 milliards) doivent probablement plus à ce qu'elle n'a pas fait.
Elle n'a jamais fait de son entreprise une compagnie publique, ce qui signifie qu'elle a conservé le contrôle à la fois de son fonctionnement et de sa destinée (voir Martha Stewart).
Elle n'a jamais parrainé un livre de sa propre marque même s'il elle a créé des bestsellers en claquant simplement des doigts (voir Miramax/Talk).
Elle n'a jamais affiché son nom, une marque très puissante, sur aucun produit (voir Martha une fois de plus et une foule de chefs et d'athlètes).
Elle n'a jamais autorisé l'association de son nom à un magazine, elle a bâti le sien à son image et l'a peaufiné jusqu'à ce qu'il devienne une publication au succès immense (voir Donald Trump, et al).
Elle n'a jamais adopté un comportement pouvant ternir le lustre de son nom. (Martha encore plus plus David Letterman).
Elle n'a non plus jamais réalisé de grosses affaires juste pour des histoires de synergie (AOL-Time Warner), elle n'a jamais été accro à la réalisation d'une affaire (voir Barry Diller), elle n'a jamais réalisé d'investissements douteux pouvant mettre son entreprise sous pression (Sumner Redstone et Midway), elle n'a jamais laissé la politique interne de son entreprise déborder dans l'espace public (Michael Eisner).
Et tout en bâtissant un club sélect d'émissions en journée parmi lesquelles des programmes comme Dr. Phil, Rachael Ray et Dr. Oz, elle ne s'est jamais impliquée dans des affaires qu'elle ne comprenait pas (Edgar Bronfman, Jean-Marie Messier et, en fait presque toute autre personne qui travaille dans le monde des médias).
On peut désormais ajouter qu'elle ne s'est jamais accrochée à une gloire passée, choisissant de quitter son rôle de présentatrice de talk show alors que son émission était encore au top.
"Il ne s'agit pas là d'une décision d'affaire," affirme dans une interview Gayle King, amie et partenaire d'affaire d'Oprah Winfrey. "C'est lié à sa vie, à la qualité de sa vie et à la confiance qu'elle a que c'est le bon moment."
Cette espèce de sixième sens, consistant à savoir exactement quand il faut dire non et quand il est temps de partir, mérite d'être étudié dans chaque école supérieure de commerce du pays.
"La Loi de Murphy n'a eu aucun effet sur elle," affirme Ava Seave, co-auteure de "Curse of the Mogul" et consultante chez Quantum Media. "Elle n'est jamais montée plus haut que son niveau de compétence. On voit beaucoup de monde dans les médias qui ne savent pas ce qu'ils ne savent pas, mais Oprah Winfrey a toujours semblé avoir une idée claire de ce pour quoi elle était bonne ."
Oprah Winfrey n'a jamais vraiment eu à faire à un bilan, cependant on a vraiment l'impression en regardant son émission qu'elle connait la valeur d'un dollar, même si elle en possède plusieurs millions à disposition. Elle ne s'est jamais engagée dans une gestion agressive de son argent — on a d'ailleurs rapporté un jour qu'elle gardait 50 millions de dollars en espèces pour ce qu'elle appelait son bag lady fund, une réserve d'argent de la vagabonde qu'elle deviendrait au cas où sa chance tournait. Ce qui n'est jamais arrivé.
"Je ne me considère pas comme une femmes d'affaires," disait-elle à Fortune en 2002. Il s'agit là d'un point très important. Un homme ou une femme d'affaires véritable aurait trouvé fou de vendre des livres grâce au parrainage de son club de lecture sans en profiter elle même. Un accord de licence avec un détaillant en or — ils s'alignent chaque année pour faire partie de l'épisode présentant ses "favorite things", des produits qui en valent la peine selon elle — serait une opportunité à portée de main pour n'importe quelle entreprise médiatique. Et un contrat de production de film était encore plus facile à obtenir compte tenu de la plateforme dont elle disposait.
Et n'oublions pas que juste lorsque les chaines de télé sensationnalistes, les fameuses tabloid television, ont commencé à avoir le vent en poupe et qu'elles menaçaient de se transformer en une mer de Nazis travestis, elle a pris une autre voix, en affirmant qu'elle pouvait construire une plus grande audience en élevant le débat plutôt qu'en le ramenant aux plus bas instincts — et les critiques s'en sont moqués. Elle a donc commencé à faire du prosélytisme pour les bons livres, sa propre autocritique à propos de son poids, et elle a surtout écouté son public. Et l'argent a continué à couler en flots de plus en plus gros.
"Elle était claire et authentique avant que ces choses ne deviennent cool," indique Arianna Huffington. "Lorsqu'elle était aux prises avec son poids, dans son combat pour affronter son passé, nous avons vécu ses luttes avec elle. Aujourd'hui avec les médias sociaux et Internet, ces choses sont devenues monnaie courante, mais elle avait un temps d'avance sur nous autres."
Elle a effectivement suivi son cœur et elle nous a appris que nous sommes tous beaux de l'intérieur, mais Oprah Winfrey a également ignoré la sagesse conventionnelle. Alors qu'elle était une actrice novice, elle fut nominée aux Oscars pour son rôle dans "The Color Purple," mais elle a refusé plusieurs rôles car elle savait que son talk show était ce qui allait mettre du beurre dans ses épinards. Et lorsqu'elle s'implique effectivement dans un film — elle est très impliquée dans "Precious," une sortie récente — c'est toujours une affaire de conviction personnelle combinée au calcul commercial.
"Quand on veut construire une marque, il faut savoir ce qui est réaliste et bien pour vous," indique Anna Wintour, éditrice de Vogue. "Les choix qu'elle a fait passent le test de la durée parce qu'il s'agit de choix très personnels. Si on considère le soutien qu'elle apporte au film 'Precious,' on voit qu'il s'agit d'une décision très personnelle et non d'une décision d'affaires. ."
Elle a plus récemment confondu les sceptiques en quittant son fauteuil de présentatrice pour soutenir officiellement Barack Obama, une première pour elle. Les pages de messagerie de son site web ne dérougissaient pas à cause des protestations et certains observateurs — je pense à un journaleux en particulier — suggéra qu'elle risquait la sacrosainte position non partisane de sa marque. Étant donné qu'elle vient juste d'engranger une immense audience avec l'interview de Sarah Palin la semaine dernière, les choses ne se sont donc pas passées ainsi.
On pourrait soutenir que — bon, disons le —sans Oprah Winfrey, il n y aurait pas de Barack Obama. Pas parce qu'elle lui a apporté son soutien officiel, mais avec son message de responsabilité dans l'autonomie, elle a non seulement libéré la force intérieure des noirs, mais elle a également libérée celle des blancs.
"Pour les Africains-américains, Oprah est devenue celle qui a amené l'Amérique à accepter la présence d'un noir dans son salon au quotidien," indique Al Sharpton. "Et elle a été capable de le faire d'une façon qui nous a apporté de la dignité. Elle ne l'a pas fait en tant qu'objet sexuel, ni comme comédienne. Elle était sensée et professionnelle."
À tant parler de surpoids et de larmes, on a tendance à oublier le côté professionnel. Lorsqu'elle quittera le train-train de son talk show quotidien dans 18 mois, personne, même pas elle, n'a une idée claire de ce à quoi ressemblera l'Oprah Winfrey Network.
"Elle m'a dit que c'était exactement comme lorsqu'elle a quitté Nashville pour la première fois," indique Gayle. King. "Elle a dit, je ne sais pas de quoi sera fait le futur, mais je sais qui le fera.' "
Felicia R. Lee a contribué à ce reportage