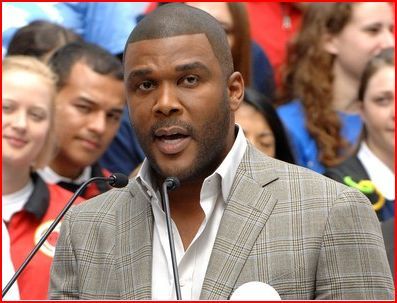 (AP Photo, file)
BALTIMORE (AP) – Le producteur Tyler Perry a fait don d'1 million de dollars américains à la National Association for the Advancement of Colored People pour commémorer le 100ème anniversaire de l'organisation des droits civils.
Le NAACP indique que ce montant qui a été annoncé ce lundi constitue le don le plus important provenant d'un seul individu dans toute l'histoire de l'organisation. Il sera versé sur quatre ans selon le Washington Post.
Dans un communiqué, Perry déclare que la perseverance de milliers de personnes au sein de la NAACP a aide à ouvrir la voie pour sa réussite dans l'industrie cinématographique
Les dirigeants de la NAACP affirment que ce cadeau marquee marquee un grand changement dans le monde philantropique black. Selon eux, les dons de cette ampleur ne vont pas habituellement aux organisations défendant les droits civils.
La NAACP vit également une préiode delicate alors qu'elle doit faire face à ceux qui s'interroge sur sa raison d'être de nos jours.