Par Tanangachi Mfuni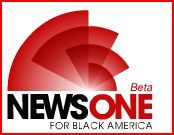 Traduit de l'Anglais par Guy Everard Mbarga
Harlem

resident Tawana Lowe, 54, who has a collection of more than 350 Nollywood movies, says she no longer buys American films.
Les films nigérians ont sauvé la vie de la survivante du cancer Tawana Lowe après que les docteurs aient coupé son sein portant une tumeur. Clouée au lit suite à des traitements de radiation agressifs en été 2008, la résidente de Harlem à NEW YORK a passé ses journées en regardant des films comme "Hope Alive" au sujet d'un homme innocent qui est emprisonné pour un crime qu'il n'a pas commis.
Pour l'ancienne employée de bureau de l'hôpital de la ville, qui a lutté pour recevoir des allocations pour adulte handicapé tout en luttant contre le cancer, les films étaient un oracle. "Ma vie est dans ces films," affirme Lowe en parlant des films à petit budget et indépendant tournés quelque part en Afrique de l'Ouest et connus pour leurs scénarios fertiles, allant du comique au surnaturel.
"C'est ma séance de thérapie en direct," dit-elle. Au cours des 17 dernières années, l'industrie du film nigérian, connue sous le nom de Nollywood, a explosé, en surpassant Hollywood en tant que deuxième producteur de film au monde.
En 2006, Nollywood a sorti 872 films, contre à 485 films majeurs produits par les États-Unis, selon une étude par l'UNESCO. Bollywood, l'industrie basée en Inde est actuellement le plus grand producteur de films au monde avec 1091 sorties durant la même période.
Avec les titres inspirés des États-Unis comme "Beyonce and Rihanna," un film récemment sorti et parlant de deux chanteuses concurrentes rivalisant pour l'affection d'un rapper, Nollywood courtise progressivement une nouvelle audience ces derniers temps— les Africains Américains – comme Tawana Lowe. Et même le Hollywood Black en prend note.
Avant ses problèmes fiscaux, Wesley Snipes a visité Abuja et a rencontré des cinéastes pour évoquer des projets de collaboration dans des films futurs. En 2007, Danny Glover a présenté le discours d'ouverture à la convention annuelle de la Fondation Nollywood.
Dr Sylvester Ogbechie, le vice-président de la fondation basée en Californie visant à promouvoir l'industrie du cinéma nigérian aux États-Unis, n'est pas surpris par l'intérêt que montrent les Africains Américains pour les films nigérians.
"C'est la seule industrie du cinéma au monde entièrement contrôlée par des noirs," dit Ogbechie de Nollywood qui génère environ 200 millions $ de revenu par an.
L'industrie est mûre pour les investisseurs d'Hollywood qui disposent d'énormes ressources financières, indique Ogbechie, en ajoutant que ce n'est qu'une question de temps avant qu'un "Slumdog Millionaire" émerge du Nigeria, en faisant référence au succès qui a volé l'Oscars cette année et a carrément mis Bollywood sur le radar de Tinseltown.
Mais tout le monde n'est pas enthousiaste par rapport à Nollywood. Le directeur Spike Lee a critiqué l'industrie lorsqu'un reporter nigérian lui a demandé de quelle manière les cinéastes de son pays pouvaient améliorer leur art.
"Vous êtes du Nigeria, Lagos ? Ces gens piratent beaucoup mes films," a indiqué Lee au correspondant lors du dernier Festival international du film publicitaire de Cannes le mois dernier, selon le blog naijarules.com.
"Qu'ils participent aux Festivals du Cinéma comme ceux organisés à Cannes et à d'autres endroits pour apprendre comment faire de grands films qui répondraient aux normes internationales," a indiqué Lee en parlant des directeurs de Nollywood.
Lorsque News One a essayé de contacter Lee, son assistant a indiqué que le directeur était en voyage à l'étranger et ne pouvait pas être joint pour faire un commentaire avant la publication.
Les commentaires de Lee ont non seulement soulevé des questions sur la qualité des films de Nollywood, filmés par des cinéastes amateurs avec des petits budgets d'entre 15000$- et 20000$, mais également sur les pratiques commerciales entourant leur distribution.
Une portion du revenu de Nollywood ne peut même pas être représentée en raison du piratage répandu qui est presque considéré comme une pratique normale.
Les affaires malhonnêtes y compris la tristement célèbre lettre nigériane et les fraudes par e-mail ont contribué à renforcer l'image du pays comme capitale du monde de l'escroquerie, et explique pour quelle raisons Nollywood n'a pas vu affluer des investissements américains.
"Cette perception joue véritablement un grand rôle dans la volonté des gens d'aller la main ouverte au Nigeria," reconnait l'acteur britannique d'origine nigériane Hakeem Kae-Kazim.
Kae-Kazim, qui a joué dans "Hôtel Rwanda" et dans la série "24 ″ sur Fox, affirme que le Hollywood Black ne se presse pas d'investir dans les films nigérians parce qu'ils se battent encore pour avoir leurs propres histoires sur le grand écran et ne considèrent pas "intéressant un investissement " dans l'industrie d'Afrique de l'Ouest.
Si le Hollywood Black investit dans Nollywood, et lorsqu'il le fera, il sera accueilli par les fans irréductibles comme Tawana Lowe.
Un mardi pluvieux, Lowe était en mission pour gagner des convertis à Nollywood. Armée d'une liste de courses, Lowe a visité le Mall de Films africain. La toute petite devanture sur la rue 165ème Rue Ouest du Grand Concourse dans le Bronx se vante d'être le plus grand distributeur de films de Nollywood au pays.
Lowe a parcouru les étagères sur lesquelles étaient empilées les dernières offres de Nollywood, parmi lesquelles "The Sleepwalker," "Princess Tyra," "Emerald," et "Fantasia Fantasy." Elle est partie avec deux sacs pleins.
Les films qu'elle a achetés ne devaient pas juste s'ajouter à sa grande collection de plus de 350 films de Nollywood qu'elle a rangé par ordre alphabétique et par code de couleur dans la bibliothèque de sa chambre.
Ce week-end, elle enverra plus d'une douzaine de films par courrier prioritaire à sa tante et à son oncle à Gainesville, FL, et aussi à un ami de Newark, Maryland, à qui elle a fait découvrir les films.
"Il s'agit de faire passer le mot," dit Lowe, engagée à prêcher l'Évangile de Nollywood à d'autres africains américains.
"Bientôt, Nollywood va finalement percer, et quand ça arrivera ça va faire mal!" dit-elle avec une absolue certitude.