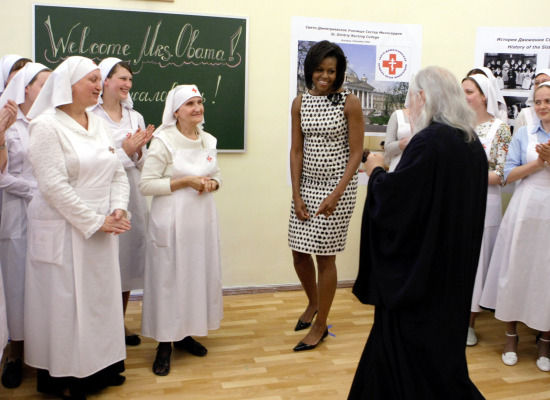 While President Obama met with Prime Minister Vladimir Putin the same day, Michelle visited St. Dmitry nurse training college in Moscow.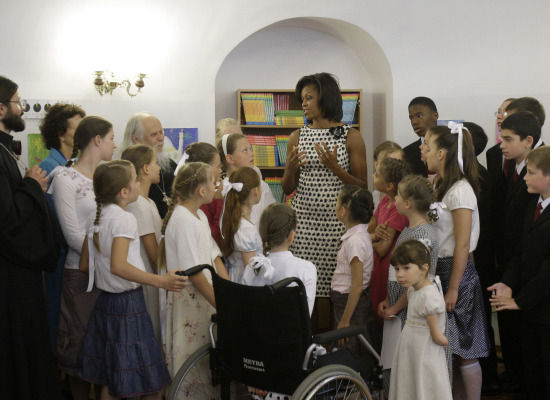 She also visited students at the St. Dmitry Primary School, where many of the 160 students are orphans.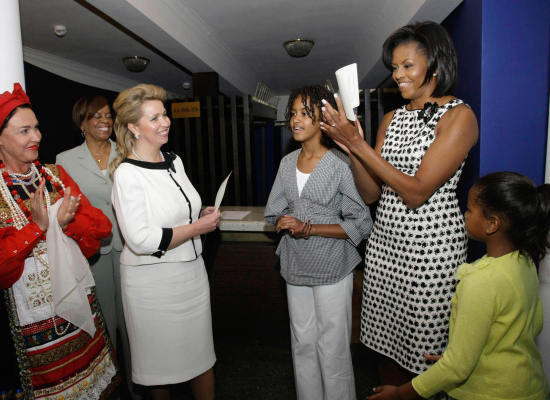 Mrs. Obama, Malia, Sasha, and First Granny Marian Robinson meet with Russian First Lady Medvedeva (also in black and white), Russian singer Natalia Babkina (in traditional dress) at the Stanislavsky and Nemirovich-Danchenko Academic Musical Theatre in Moscow on July 7, 2009. (Photo: VLADIMIR RODIONOV/AFP/Getty Images)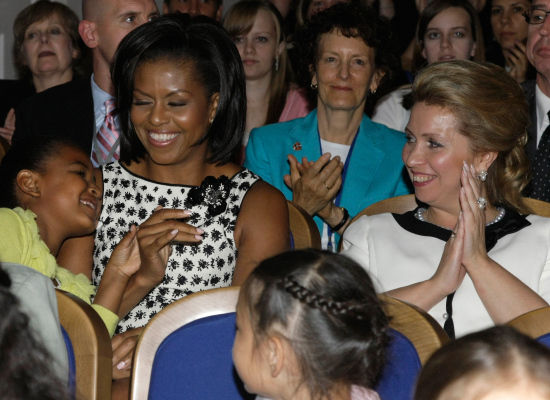 Russian first lady Svetlana Medvedeva, Michelle Obama and Sasha Obama enjoy a performance at the Stanislavsky and Nemirovich-Danchenko Music Theater on Tuesday.